About us
Welcome to Morocco Gnawa Tours website, my name is Ihssane Belhaj manager of the Company Morocco Gnawa Tours. Together with my wife, Mila, we organize tours and Morocco travel. After completing the studies, majoring in tourism service and foreign languages, I have spent many years as the head of tourism trips and excursions. My great passion is the Gnawa music and playing percussion.
I speak fluent French, Spanish, Italian, English, German, a bit Russian and of course Arabic and Berber. Mila is a professional photographer and designer, formerly professor of reportage, advertising and travel photography.
The philosophy of our tourist service – is planning a unique and individual routes for our customers, where your journey will be an unforgettable adventure the "Best of Morocco". Morocco is an extremely diverse country, able to satisfy any type of traveler: from the people who love a leisurely vacation seekers to exciting adventures.
The ancient city, fantastic mountains, beaches, coastline and dunes of the desert, skiing and Sand Boarding in the sand, surfing and trekking, quads and buggies, Horses and camel rides, golf and wine tasting – all this can be achieved in a 10-day trip to Morocco.
Our company is located in Casablanca and Marrakech and we cover the hall country. We offer a wide range of tourism options in Morocco for individuals, groups, families and companies.
Another activity Morocco Gnawa Tours is organizing a photo workshops and yoga tours in collaboration with yoga teachers. Morocco is one of the most photogenic countries in the world, in which every photographer will find a unique story for yourself. A spiritual tour in Morocco – is a great opportunity to combine the practice of yoga with a fascinating journey.
On this site you will find information on travel, recreation, tours and excursions, where you can choose: the date, the number of days, the places you want to visit and accommodation (standard or above). We also develop customized tour program according to your desires and preferences.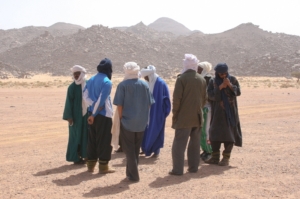 "We wish you exciting adventures and discoveries on the wonderful country of Morocco!"
Team Morocco Gnawa Tours.