Photoshooting Service
---

---
The Company Morocco Gnawa Tours, you can use the services of a professional photographer – Travel photography and photoshoots in interesting places of Morocco. Travel-picture – this is the direction in photography, it talks about the journey. The more saturated is the journey and the more interesting places we visit, the more we face the question is how can we make it nice and fast to capture, in which you can have the help a professional photographer. The task of the photographer in the journey – transfer the pictures of you and your impressions, to tell us about the terrain and remarkable places. In this regard, the photographer – a writer who creates the story of your journey through photographs.
---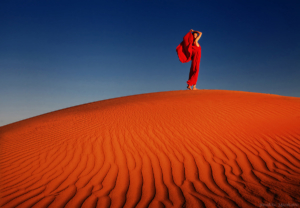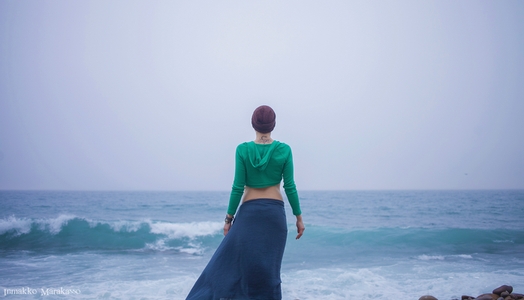 ---
The second focus of our service is for pictures that are photoshoots in exotic locations around Morocco, which can be organized in the travel tour program, and in his spare time in Morocco. Photographing can take place both in classical and in stylized themes. Stylized photoshoot – a great option if you want a stylish and unusual photoshoot with traditional Moroccan outfits and amazing decorations. If you decide to go on a honeymoon in Morocco, it is an opportunity to make your celebration of special significance because an exotic wedding photoshoot – it's amazing moments and unforgettable emotions in some of the most beautiful landscapes of the planet, which will remain in your memories and photos.
---
PHOTOSHOOT IN M

ARRAKECH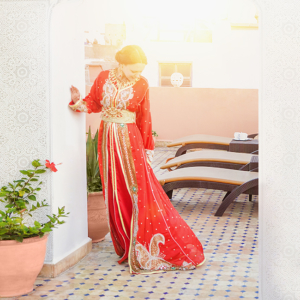 Photoshoot in the traditional Moroccan interior
Moroccan interior is, above all, a bright and stylish combination of Arabic, African and Mediterranean motifs. Such a place with a secluded atmosphere is perfectly suited for various types of photography – family, wedding, portrait, as well as for stylized photography in a traditional Moroccan caftan. This type of shooting is suitable for those who stayed in a traditional Riad or villa in the city of Marrakech.
Cost: 100€ – 200€.
1 or 2 hours on location.
30-40 professionally processed images.
---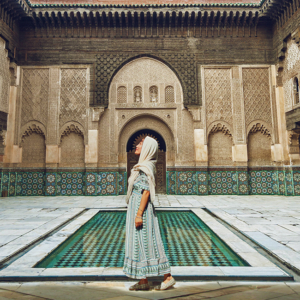 Photoshoot in Ben Youssef Madrasa and Medina
Ben Youssef Madrasa – a former Quranic school, one of the largest in Morocco and throughout North Africa, is located in the heart of the Medina of Marrakech. This is a great place to take pictures with artful stucco molding and the famous Moroccan mosaic. Medina is the oldest part of the city and a labyrinth of narrow streets with interesting colorful places for photography.
Cost: 200€.
2 hours on location.
25-30 professionally processed images.
Entrance fees – for 1 person 2€.
---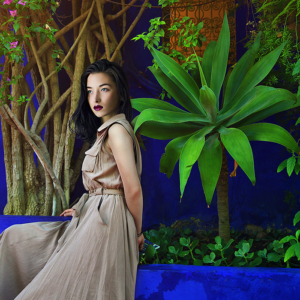 The Majorelle Garden
The Majorelle is a fantastically beautiful botanical garden for photography. He was the workplace and studio of Jacques Majorelle, and then belonged to the famous fashion designer Iv Sen Loran. Contrast of colors and a unique collection of plants makes this place unique for photography.
Cost: 230€.
2 hours on location + road.
25-30 professionally processed images.
Entrance fees – for 1 person 10€.
Transfer.
---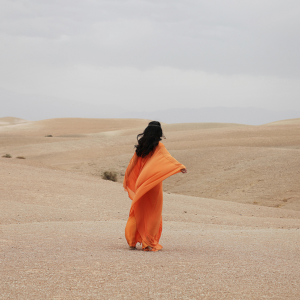 The Agafay Desert
Agafay is a small stone desert located 35 km from Marrakech. This is an amazing place for stylized portrait and wedding photography with a view of the snow-capped Atlas Mountains and breathtaking panoramas. Also in Agafay there is a camp with accommodation and activities (horseback riding, camel riding, buggies, moto) where you can stay after taking pictures.
Cost: 400€.
3 hours on location + road.
30-40 professionally processed images.
Included: rent of a place in Agafay and transfer.
---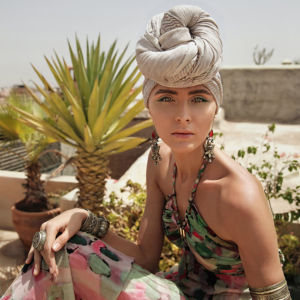 Photoshoot in Palmerai
Palmeraie (palm grove) is a palm oasis in several hundred thousand trees outside Marrakech. Located at the edge of the northern part of the city, it has a length of 8 miles. This place is ideal for all kinds of photography.
Cost: 280€.
3 hours on location + road.
30-40 professionally processed images.
Photoshoot with a camel.
Transfer.
---
DETAILS

Portrait / Family / Comercial / Interior / Wedding photography
Cost: 1 hour of photography – 100€ (USB flash card/internet transfer)
The manufacturing time is from 1 week to 3 weeks (depending on seasonality and workload).
Payment is made on the day of shooting.
Entrance tickets for clients not included in the cost of photography.
Taxis (outside the program), make-up and stylist services are paid separately.
Your consent to work with a photographer implies that the footage can be used as publications in the portfolio (site, facebook, instagram). Full confidentiality of shooting implies an additional charge + 50% of the cost of the photoshoot.
Photographer Inmakko Marakasso (Mila Belhaj)
E-mail: inmakkomarakasso@gmail.com
WhatsApp: +7 984 152-93-27